If you have an e-Commerce and need to advertise your product/service, then this article is for you. Why did I want to write on this topic? Often I happen to "put my hand" to AdWords campaigns of e-Commerce owners who have wasted a lot of time without obtaining any results. Quality usually goes from "Help!" to "Not bad for a beginner!".
The real problem is that I never understood that I was finding effective conversion campaigns. Why this? Google AdWords is rather difficult for those who are "novices". In Google, they call them basic rules, but only those who have gained experience and spent a lot of time on this tool have begun (not totally) to understand the real best practices. Here are some tips to give you some basic ideas.
Structure of the campaign effectively
The campaign structure is the backbone of any type of Adwords account. A campaign with a good structure will allow you to have better control of its components. Just try to imagine a human being with a non-functioning backbone, the one you thought to apply to an Adwords campaign.
A well-organized account will allow you to create effective campaigns, aimed at the right audience and capable of achieving all the advertising goals you have set for yourself. The structure is made up of levels: account, campaign, ad groups, ads, and keywords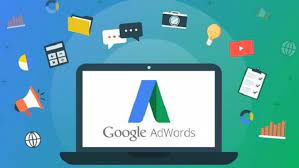 The content of your advertisements
If the campaign is the backbone, the ad copy is the face of the campaign. Any advertiser would like to show their brand in block letters in the ad text; Google automatically adds the domain of your e-Commerce together with the ad text to all advertisements.
For the creation of advertisements it is necessary to follow very specific rules, but don't worry, you will learn them along the way also by submitting the ads to the Adwords review from time to time. For more information on this topic, I invite you to read here. Regarding the actual content, AdWords provides us with a limited number of characters to achieve good communication. Our goal should be to use the available fonts in the best possible way.
Best Practice:
• Use grammar and good use of language
• Before running a campaign, do an online search for competitors' ads. When creating your ads, highlight your plus,
which is what makes you truly unique.
• Include at least one of your keywords to indicate the relevance of the ad to what the user is looking for.
• Use a call-to-action to push your user to your e-Commerce and indicate what to do
• Experiment with multiple ads in the same ad group. The goal is to understand which one has a better performance
both in terms of Clic Through Rate and in terms of Conversion Rate.
• Remember, after sending them for review, to keep them monitored for a few days and check for any errors that do not
meet Google's professional and editorial standards. We used these methods for our website kissanime.
The choice of keywords
An optimal choice of keywords for your Adwords campaign can help you to show ads to the right target of customers interested in your product or service. The study of keywords is really essential for launching the campaign because if done without logic it will only lead to a waste of money.
Best practice
• Identify yourself with the customer and ask yourself this question: what would I search on google to find my
product/service?
• Opt for specific keywords, do not choose generic ones as you risk wasting money.
• Choose keywords related to your e-Commerce or your landing page
• Look for ideas with the "Keywords Planner" provided by Google
Enter "negative match" keywords
These keywords are words that if used for Google search by users will not publish your ad, therefore you will not waste money. For example: if a user types "amazon sneakers" but you have entered amazon in the negative match, your ad will not appear. Or if you are promoting watches only for men, it is good to include the reverse correspondence of "for women" "for girls" "for girls" at the campaign level.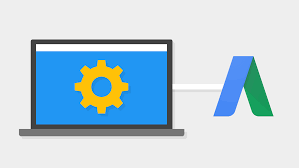 It is not possible to hypothesize all the searches that will be made by users that resemble our keywords but it is possible to use logic. For example, if you sell filters for aquariums, then you are going to exclude and insert as inverse the brands of cars, motorcycles, and everything that can be associated with a filter that is obviously not the aquarium.
Since I told you that it is not possible to immediately think about all the inverse, Google Adwords provides you with another tool: the search terms report.
Best practice
• It is good to make a list on an excel file of all the words you want to exclude and from time to time, for each campaign,
you will develop, add, and update them.
• Use the search terms report which allows you to identify and exclude irrelevant search terms that made your ad appear and that, in fact, you noticed that they did not produce results.
Use extensions
Ad extensions allow us to provide you with more information about AdWords ads. I highly recommend them as they can be very powerful tools for several purposes: increase CTR, increase the conversion rate, or decrease CPA without increasing CPC. Extensions are additional opportunities that allow us to better describe the focus of the campaign.
The most commonly used are undoubtedly the Sitelinks, ie clickable links that refer to a specific page/category of your e-Commerce, the Callouts that allow us to give more information relating to, for example, an offer; also, often used are call extensions that allow the user to click on a specific phone number for the campaign. Obviously, we can in this way also be able to trace every call (as a conversion) coming from said campaign.
Google even tells us that by using ad extensions we can increase the CTR by about 30%. Not bad right?