Sofa cushions have been dirty for a long time, so today we will tell you some tips with the help of which it can be easily cleaned.
When it comes to cleanliness in the house, there are many such small things, which we often forget to clean. Things like bedsheets, pillow covers, and curtains, etc., must be cleaned twice a week. Apart from keeping the bed clean, the pillows are also cleaned. However, most people forget it when it comes to sofa cushions. Dirty and smelly sofa cushions will not only spoil the beauty of your home, but there is also a fear of spreading diseases.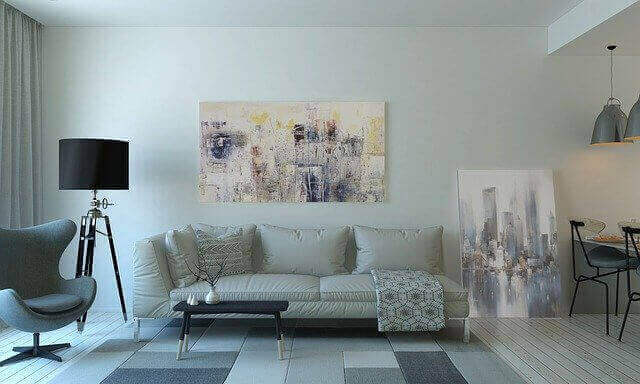 Just like cleaning pillows at home, you can clean sofa cushions as well. Like sofas, cushions also need to be taken care of. With the slightest dirt, it immediately starts looking bad. If you find it difficult to wash the cushion of the sofa, then today we will tell you, some such tips that can be followed by cleaning it immediately.
Cleaning Sofa Cushion Covers
Like pillows, covers are used in most sofa cushions. Especially if the fabric of the cushion is cotton, it can be easily cleaned. You can wash it by soaking in washing machine or detergent water. If it is too dirty then use lukewarm water and add detergent powder to it. Let it soak for some time and then scrub it off with the help of a brush. Try to clean the sofa cushion cover home twice a week. At the same time, to clean the cushion cover, first take special care of the fabric.
Clean With the Help of Wet Cloth
Many times the pets of the house sit on the sofa, due to which their hair or food on the mouth etc. gets easily stuck in it. Not only this, he also urinates on it, in such a situation clean it with the help of a wet cloth to remove the stain or dirt. First, prepare a solution of detergent or any other cleaner and then dampen a cloth to clean the area where there is dirt. After this, when it dries, clean it again.
How to Get Rid of Foul Smell
If your sofa cushion smells bad, spray it before cleaning it. Prepare a solution of baking powder and lemon peel powder in a spray bottle. Now spray it on the cushion, it will reduce the smell. At the same time, the fabric of the cushion is very soft, so instead of washing it yourself, give it for dry cleaning. Apart from this, if you want, you can also clean it with the help of a vacuum cleaner.
Take Help of Steam Wash
You can clean the sofa cushions with the help of steam wash. Keep in mind that most expensive cushions come with a tag, which can be cleaned according to the instructions given. At the same time, steam wash keeping the fabric in mind, as well as take the precautions given on the tag. This will make the sofa cushion shine like before.
Sunlight Is Also Necessary
Couch cushions cannot be cleaned daily. In such a situation, you can show it sunlight for 1 hour every day. After showing sunlight, scrub it well with the help of hands and then use. Due to this, the dust and soil stuck in it will easily come out. Not only this, the germs will also be destroyed by showing sunlight.
You can use all these tips to clean sofa cushions.
Stay Connect with AllIndiaEvent & Write for us Home & Living
You Might Like: