Magento is one of the most powerful eCommerce platforms, but chances are you aren't taking full advantage of it.
Unless you have called upon a professional agency to handle your design and development, your store could be lacking a certain streamlined and aesthetic quality that your shoppers are looking for.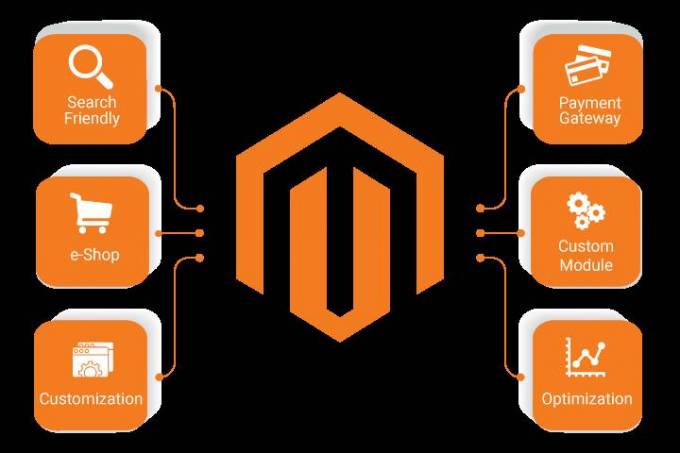 Investing in a professional Magento web design can potentially improve your business, giving your online store the features and functionality it needs in order to please your users and compete against your competitors.
These days, it's important to invest in your web property as a face of your business and as a tool for communicating your brand. An amateur design can't do this.
The following are 4 of the key reasons why Magento web design is something you might want to consider investing in if your online business is struggling.
Responsive Design for User Experience
The first element that a professional eCommerce web designer can bring to the table for your website is responsive design.
What was once considered "good practice" is now absolutely essential. Google even monitors whether or not your website is fluid or looks great on both desktop and mobile, because so many shoppers use their phones and expect a great experience no matter what platform they are on.
This means that if your store looks great on desktop but looks shoddy and is unresponsive on mobile devices, you're going to run into some problems.
This isn't good user experience and Google will take note of this. So will your users, who will abandon their carts and even bounce from your website completely if they don't like the experience they are having.
A web design agency that understands eCommerce can help mitigate these issues and ensure that your website is responsive and slick, exactly as users expect it to be.


Better checkout Functionality
The checkout experience is a crucial aspect of your online business, but so many store owners settle for out-of-the-box functionality and expect that it will be enough for their users.
The truth is that expectations are rising every day in eCommerce and you need to stay ahead of the game when it comes to the functionality of your website.
A professional Magento designer and developer will be able to help you enhance the checkout experience for your customers, if it is lacking.
This is important, because it can directly affect conversion rate and whether or not a customer will turn into a dedicated fan down the road.

Mega-menu and Improved Navigation

Another important element that your site may be lacking is a streamlined or professional navigation.
Gone are the days of complex menu systems that try and cram in every category and sub-category on your website.
Users don't want to be confused with superfluous options, they want real results and an answer to their questions.
A powerful and streamlined mega-menu developed by a professional agency can give your website a modern and engaging feel, while also helping users find what they are looking for with ease.
This not only can improve conversions, but plays into SEO as well, because Google will take note of how easy it is for your users to find what they are looking for.
Professional Experience

Overall, a Magento web design can give your store that "professional" touch that is the new-norm when it comes to eCommerce.
More and more people are shopping online, so the bar continues to be raised in terms of where users shop and how they shop.
Don't get left behind with an outdated design for your store, or you may be wondering why your traffic and conversions have slowed to a crawl.
Get in touch with a Magento design agency such as 1Digital® that can enhance your website with everything it needs in order to remain competitive.
Author is a freelance writer and having successful experience in writing about Internet Marketing Services. Currently he is writing about how to choose Shopify SEO Expert and Bigcommerce SEO.

Admin of DigiTech Worlds. Only fresh and unique content posts are allowed. Love to share informative, engaging, and helpful content with users. For more info please visit the contact us page.