Hotel management can find it a tricky mission to land on a good hotel management system. There are innumerable options in front of you when it comes to hotel management system software and you must first know what to look for in the best product so that you can make the right choice. Here are some robust features of a good hotel management app.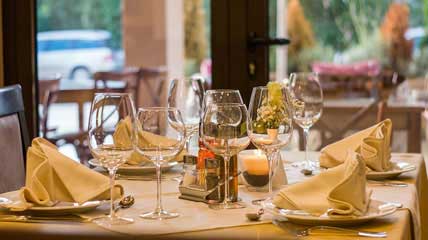 What you must look for
Every hotel management software option you might come across can have different set of features most hotels are using these programs for automating their daily functions. There are innumerable ways to get your hotel management software customized for your typical working model and situation. As the manager of a hotel, you must really know what you want from the program you will order for. A good hotel management software must be able to rule out the need for you to do manual data entry. The other conveniences to look for include an on-premise system and revenue management functions besides many others. It is good to embrace the latest technology like cloud based software so that you will be easily accessible to the digital age guests looking for easy booking solutions and a sophisticated service.
Some great features of a good hotel management system software
Here are a few interesting and most basic features you must expect in a good hotel management software.
Ability to automate the hotel functions
This is the most basic feature to look for in the program you choose which must be able to automate functions like housekeeping, front office operations, reporting, POS and many others.
Easy access
A good feature to look for in a hotel management software is a single dashboard letting the team members easily collaborate and manage the various hotel functions on the move round the clock.
Unlimited users
Depending on whether your employee force swells or thins, the software you choose must enable a good amount of flexibility to modify the number of users without any additional spending.
Staying connected with channel managers
Hotel management software can be integrated with other major channel managers letting the hotel management administer the inventory in real time ensuring there are no double bookings.
Store guest details for analysis
A cloud based software can gather and store guest information, their preferences and make it possible to analyze the customer behavior to gain some valuable inputs to guide the policy-making and improve the services to customers accordingly.
Data security and payment gateway
Some select hotel management packages provide secure card payment systems. It is a must to have an integrated payment gateway incorporated in the software you go for.
Integrating other applications
A good cloud based hotel management software must be able to seamlessly integrate with other apps you might be depending on like web booking engine, connects from websites like TripAdvisor, booking suites, GDS connect and others.
Reporting functions
The software you purchase must be able to generate detailed reports of various departments including housekeeping, accounting and POS.
For more information on Property Management Systems For Hotel Chains please visit : Aatithya – Hotel Management Software.
Vikas Sudan is the SEO Manager at whisskers marketing, an United States digital marketing agency. An expert in Digital Marketing and Blogging, He never misses an opportunity to spread the knowledge and share the industry's best practices. Vikas Sudan is present on social media like Facebook, Instagram, LinkedIn, Pinterest & Twitter also.