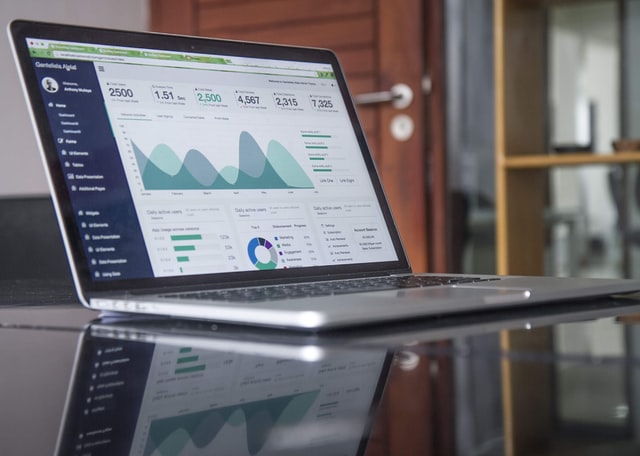 Making a website is like opening a shop. You need people to visit it and buy your products or services. But it's not like turning on a fan that you press a button, and it works. However, it is not even too difficult. However, it is not even too difficult. There are factors involved in it. To rank your website high, you need to work on them. There are many businesses today, so there are many websites. Every company wants its website at the top of the search results page. Therefore, there is a lot of saturation in the market.
Top 7 Easy and Effective Ways To Increase Your Website's Traffic
1. Write Long-Form Content
It is the most effective and cost-free work you need to do. However, it's the most critical and challenging as well. Firstly, understand how the search engine works. Search engines work on algorithms. It crawls through the content on the internet and then indexes it. The algorithms prefer lengthy content as opposed to content that's short. You need to write a minimum of 1000 words of blog posts in the blog section of your website. Professional content writers charge high rates for their services. Therefore, businesses hire people who charge less or are newbies. Some of them don't provide them with the excellent work quality.
However, not all newbies need to do so. Many new starters write so well as well. So it would be best if you find a writer that writes better. However, writing lengthy content is an issue, and you run out of content and words to write. You can't even write filler content for word count increasing purposes. You need to keep both aspects together: writing long-form content and writing high-quality articles. If you can write it yourself, it's a great advantage. You can write the content yourself initially or if you are interested in it.
If you want SEO content for your website, you can contact companies that offer services for any industry article writing.
2. Do the Search Engine Optimization
So, you have written long-form content. Now, what to do? Well, now you need to make it search engine optimized. You need to place keywords in your content that people search. Only then would your website appear in the results when you use the keywords most people use. It's simple to understand. What people search on search engines is what we call keywords. You need to include those keywords in your web content so that the search engine ranks it. But since there are many websites and everyone's doing that, the competition is high. In past days, people took negative advantage of this by stuffing unnecessary keywords in their content to rank it. However, if someone does it, the search engine would penalize his website.
We suggest hiring an expert search engine optimizer after you write the content. Ask them to make your content search engine friendly to rank high on search. It is the first investment you need to make, and it's required for your blog to grow. Doing SEO gives you consistent and free traffic. It's only technical to search for the right keywords and place them into your content in the right way. That's why you would need an expert to do this task.
3. Make an Excellent UI/UX Website
Content and SEO are not enough. However, they are the fundamentals. Make an attractive-looking website if you want to excel in your business and grow your brand. We highly recommend hiring an expert web designer to form a layout for your website according to your business niche. It costs a lot to develop a top-notch website, but it turns out to be a wise investment you make. However, you can skip this step until later when you have enough budget for it. In the beginning, you can make a normal website and put SEO content on it.
4. Write Guest Posts
It is another most effective tool after keyword optimization. In the guest posting, you write articles on another website than yours. You write related content and then include the hyperlink of your main website. This way, those other blog posts indirectly promote your main website. If a website has good Domain Authority hyperlinks to your website, it's very beneficial for you. It will drive enormous traffic to your website and help improve your main website's DA.
5. Video Content
This marketing tool is costly. However, it portrays the seriousness and professionalism of your business. If you invest in making videos to market your brand, it will give a good impression on your brand consumers. We suggest making a YouTube channel for your brand and making quality videos related to your business. You can embed your business introduction videos on your website's landing page as well.
6. Social Media Marketing
Social media is crucial for your business. Nowadays, folks spend a lot of time on social websites. Businesses use social media platforms to run their ads to reach more audiences. You might have seen several ads while scrolling on your Facebook wall. The algorithms show you similar advertisements to your past searches. Social media marketing has a lot of potential in making your brand popular, so do not skip it.
7. Update Website Regularly
It's not your personal website; it's your business's website. You are doing it to make money, right? Therefore, you need to update it daily and post quality content. You need to check everything, if your website has some broken links, fix it. Moreover, your work would increase when your business expands. You would hire more people to take care of various things at that point. We discussed from the basic level what you could do for your website to increase its traffic. As we went down, we discussed costly ways. You would need to do them when your budget increases. In the start, writing good quality content SEO content is important.
Guest Blogger. Digital Marketing Specialist. 8+ years of experience in SEO, SMO/SMM, PPC, ORM, and YouTube.