There are so many alternatives for you available, which gives you so many options to earn money. Sometimes the regular job doesn't work, and you are forced to quit. As the UK has entered into a strict lockdown due to a new variant of mutant COVID-19 virus, it is hard to find a job while sitting at home and not being able to go outside. But what if you can do something at your house? Sounds good, right?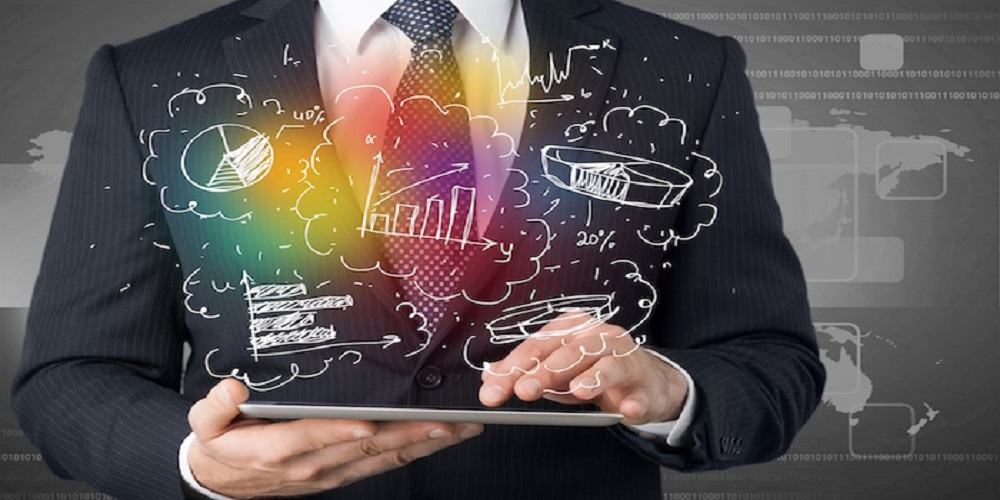 You can start blogging and start making money on your own. But keep in mind that it is not an easy path. It requires your constant attention and hard work. Let us see how this works.
What is blogging, and how does it work?
Blogging is a way to discuss or inform readers about specific topics with the help of pictures, videos, and articles. You can choose a topic you find interesting or something you excel in. Example – You have worked in a tech company for many years, and now you can make your blog where you can review tech-related products or talk about everything related to technology. This way you can start your own business.
First, there are two ways to do it by making a free blog or by creating your website. To create your website, you can purchase a domain from WordPress, one of the most popular Content Management System (CMS). You can buy any pack according to your budget. You can also use Google's Blogger or Medium to write articles.
By purchasing a domain and creating your website, you get a free hand to use affiliate links and advertising to earn revenue. You can even collaborate with many companies for barter collaboration where they send you a product and review and talk about it. You can also charge each article to make extra money for each photograph you upload in your article.
What kind of content you can work on?
There are so many kinds of content that you can work on to create diversity for your readers. You can divide your content into DIY videos, news, reviews, a selection of photographs, etc. You can take the help of free infographics to create your own infographics to include in your article. Take a paid service of Shutterstock or can use free image websites. Just make sure that you don't sell any plagiarised content. You can put or include your own logo in your semi-exclusive or exclusive photographs or content.
But before you start something, you must take time to research on the internet. You wouldn't want to do something that someone else is already doing. Remember your USP will take you forward.
Look at some famous blogs to take some inspiration. Use Google to see what people are searching for. Use search forums to see what FAQs people are using. Use social media to track current trends.
How much can you charge?
For semi-exclusive content, you charge up to 80 pounds. For exclusive content, you can charge around 100 pounds. For each picture that you post, you can charge 15 to 20 pounds.
It's time to increase your traffic
There is no point to keep writing articles when no one is coming to read them. To attract people to explore your blog, you need to promote it as much as possible. Well, there are many ways by which you can start the promotion of your blog to increase traffic. Remember, the more traffic you get, the more monetisation you get.
One of the easiest ways is to promote your blog on social media. Make your page on Facebook, Instagram, and Twitter. You can also take the help of Pinterest, which drives a lot of traffic to the main website. Now all you have to do is post regular content on a daily basis everywhere. The more you engage with your audience, the more traffic you will get on your blog. You hashtags, keep in mind the algorithms and try to post more extended captions to attract people. You can also use LinkedIn if your content is on the technical side. You can also take the help of paid advertising to let more people know about you.
You can also connect with other bloggers who write something similar to what you do. You can write an article where you can include each other's webpage links helping you increase backlinks. It will allow Google to take your website seriously and will help you to crawl on better SERP.
You can also take the help of guest posting on popular websites that let you post your content. This way, you let a large audience to know that you exist.
Let's dive into the central part and see how actually you can make money.
Make money from blogging
The first thing that you can do is affiliate marketing. Collaborate with more prominent brands and include their affiliate link on your texts and get a commission every time your reader clicks on it and purchase it. This way, you get to help your readers make their decision, and in return, you get charged for it. You can use Amazon, Apple, or ASOS for affiliate linking.
Another way to earn money is to place banner advertisements on your blog. You can take the help of Google AdWords and ca place ads on top of pages or sideways. You can earn income in two ways – CPC (Cost per Click) where you get paid whenever your reader clicks on the advertisement. Another is CPM (Cost per Thousand) where you get to negotiate payment for 1000 impressions the ad gets.
You can write sponsored content like we discussed above and earn money through it. Another for using sponsorship is to create sponsored social media posts. This way you can earn for posting a photo, a couple of photos, video, reels, IGTV, etc. Send newsletters to your email subscribers. Tell them about your new work or digital products.
If you are willing to start a business from blogging where you partner with someone to build your website, then you can borrow start-up business loans from direct lenders to kick-start your dream.
You don't need to feel stressed if you have no job or other way to earn a living right now. You can start just right away with a stable internet connection and a desktop or laptop. Use your experience, knowledge, and ideas to create something that will help you forever, and maybe you would never need to work under any employer again.

Admin of DigiTech Worlds. Only fresh and unique content posts are allowed. Love to share informative, engaging, and helpful content with users. For more info please visit the contact us page.