Write Blog
– Do you know how many people visit Amazon in a month?
A Statista report says 2.7 billion people visited Amazon.com in June 2021.
You might think that Amazon is a popular website, and it is no wonder that they receive such huge traffic. But other websites aren't famous though receive enormous traffic.
How do they receive traffic?
Well, it's simple. They receive organic traffic since algorithms rank them high on search engines. When someone searches for a query, their website appears on the first page and thus receives traffic.
Most people don't even go to the second, third, and rest of the result pages. Therefore, your website must rank high on Google to receive traffic.
How to rank higher on Google?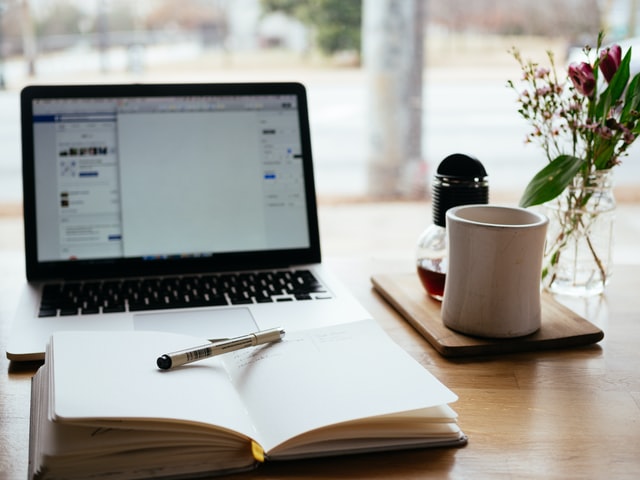 Writing blog posts is one way to get higher search engine rankings for your website.
However, many aspects are involved in writing blog posts for their high search engine rankings. Blog post length is one factor involved in it.
According to their research, many experts have different opinions on how long a blog post should be. This blog post will tell you the ideal blog post length in 2023.
Moreover, if you want articles for higher website search engine rankings, you can hire an expert for long form post writing.
Now, let's learn how to get your website higher on Google through blogging.
Below we will discuss the factors involved in writing an SEO blog post in 2023.
3 Essential Elements of a Good Seo Web Article in 2023
1. Write Long Blog Post
Long posts are a vital element of good website search engine optimization.
The most popular SEO tool, Yoast, suggests writing a minimum of 300 words for blog posts.
Below three hundred words, we cannot even count your article as a blog post. However, no expert recommends writing 300-word articles.
Let's do a quick exercise to understand the blog posts length. Type in your search engine 'How to make the perfect steak.'
Open several Websites in different tabs.
Copy the entire blog post you find written and go to an online word counter and paste it.
Now see how many word count does that article has.
You will see that all the top-ranking website's blog posts have a thousand plus a word count.
Therefore, we can say the average blog post length is 1000 words.
And that's how long your blog post should be in 2023.
Why do we need to write long-form blog content?
It is an issue many people face.
They question why they need to write a thousand words for a topic that they can cover in less than that.
It seems difficult and senseless to extend the article's word count. To understand, you need to know the intent of your content.
Why are we writing blog posts online?
We do it to promote our business, right? And since we write for our business, we need to meet the requirements of search engines.
If we write a book or write for our personal blog, we can choose any content length.
It doesn't matter even if we write a hundred words there. But since we want to rank our website high and promote our business, we have to write long-form content.
However, if you have a topic that you think cannot make thousands of words, extend it to 700-1000 words at least. That's the minimum blog post length that is okay for the internet.
2. You need to write Quality Content
You learned in the previous section how many words a blog post should be for SEO and got to know the average blog length you should write.
We will learn how to create long-form content without decreasing its quality.
Quality content is necessary. You cannot make filler content of 3000 words and think it will help you.
Let's suppose it helped you achieve a high Google ranking. But users who read your content will start disliking it and eventually don't even visit your website; nevertheless, it's on the top.
Thus, it will make your website lose its ranking, eventually.
How to write long-form quality blog posts?
We agree with you that it's a struggle sometimes to write quality-oriented lengthy blog posts.
There is a psychological aspect we tell you here. When you begin your writing career, it won't be very pleasant to write long web articles.
You might think of going for shortcut ways like adding filler content. Please don't do that.
The best way you can increase a blog post length is to discuss the things that are not part of the main topic but are relatable to the topic.
For example, if you write on the topic 'How to lose fat fast, you can say things like: What causes fat in your body, types of fats, is every fat type bad for you, etc. This way, your word count will increase, and your content will not lose quality as well.
Moreover, use a conversational tone in your blog posts.
Firstly, you need to understand the purpose of blogging. Blog writing differs from mainstream article writing.
People read blog posts on the internet to quickly find solutions to their problems, mostly. Therefore, you need to write in a way you speak to people.
Use a conversational tone, less complex words, short sentences, brief paragraphs, and many heading and subheadings. However, don't go overboard with these guidelines and make your content dumb.
The purpose of considering these things is to make your posts readable. Good readability is a critical factor of good SEO.
How long does it take to write a blog post?
You will find it difficult to write even a thousand words per day in the beginning.
When you keep writing and improving, your speed will improve, and you'll write much more quality content in a day.
3. On-Page and Off-Page SEO
SEO is the technical part of writing blog posts.
It involves keyword research, which is a vast topic.
It also includes internal and external linking, which you do in your articles.
You might feel like we're throwing a lot of jargon at you right now.
You can learn SEO alongside as well. It's technical, but not that hard.
Meanwhile, we recommend hiring an SEO expert to help you optimize your blog posts for search engines.
Conclusion
Firstly, we cannot declare the best length for blog posts. It depends on the topic and the target audience.
Secondly, for the question 'how many words should a blog post be for SEO,' the answer is a 1000 words minimum. In some instances, you can write 700 words as well.
Ensure your blog posts' readability is good as well, alongside word count. After you write articles, hire an expert to help get your content optimized for search engines.
Read More:
1. How to Choose Best SEO Agency
2. Best Article Writing Sites 2023

Guest Blogger. Digital Marketing Specialist. 8+ years of experience in SEO, SMO/SMM, PPC, ORM, and YouTube.