During the COVID outbreak, the life science and healthcare sectors have been the most impacted. Where most of the world is working from home, doctors and healthcare professionals are at the forefront of the disease, risking their lives.
The current emergency can also pose as an opportunity for the digital transformation of the industry. Since there is no assurance or clarity of when the crisis will be eradicated, life science organizations have to recognize vulnerabilities within the industry and accordingly come up with contingency plans.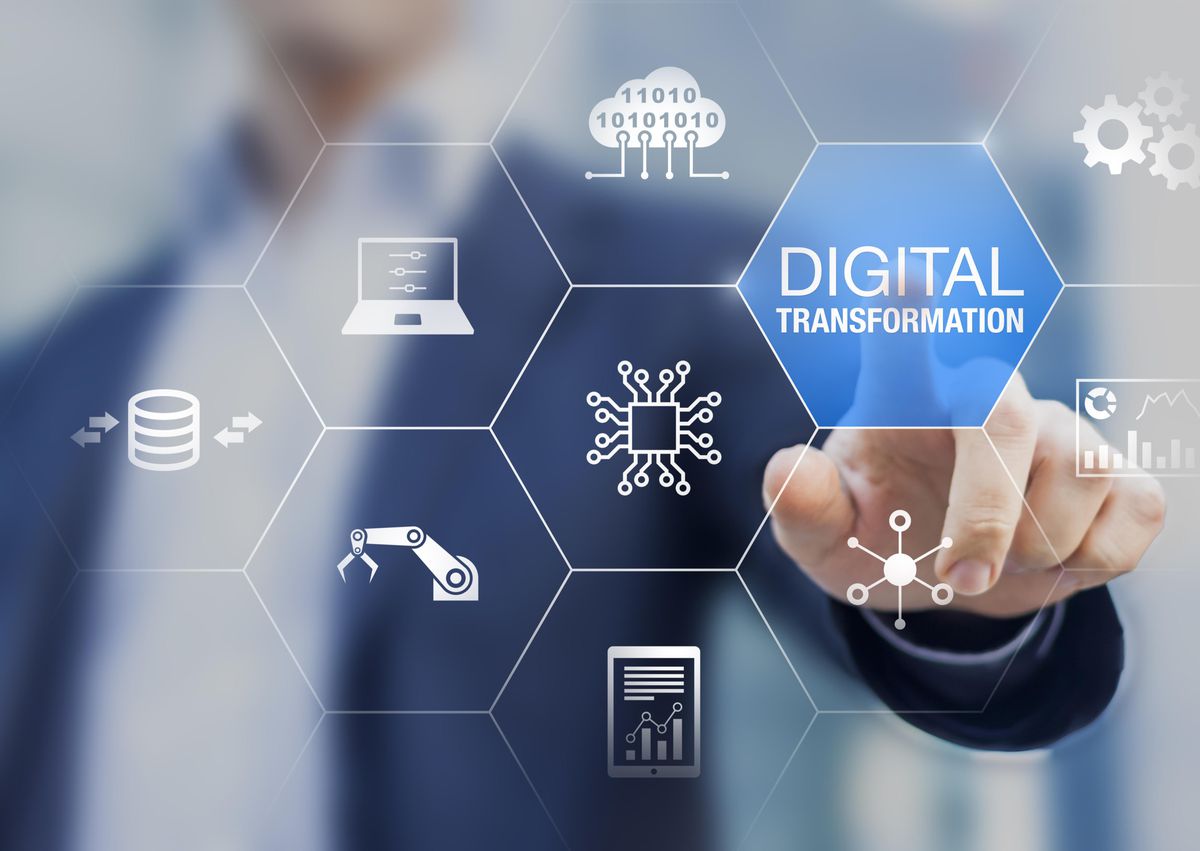 Here are some key digital trends and how there is digital transformation in life sciences
Cloud Technology: With the help of cloud technology, the process of complex drug creation can be streamlined and communicated across various clinical departments smoothly and effectively. As information can be accessed from various geographical locations, the sharing of information becomes easy.
Robotic Process Automation: Pharmaceutical companies have the ability to perform basic repetitive tasks without the help of human intervention. This saves time and manpower and also reduces the chances of error.
3D Printing: 3D printing enables the company to manufacture devices like finger splints and biocompatible implants.
Some challenges faced by the life sciences industry:
Considerations regarding supply chains: There is an immense shortage of critical medical supplies due to COVID-19, disrupting the supply of medical products.
Drug shortage: There is an extreme shortage of medication, especially due to the pandemic. This is why product sponsors must have a proactive system in place to get notified as soon as certain drugs start to run out. For example, there can be an extension in expiry dates to meet the need, as long as it meets the safety requirements as well.
Travel: Commercial activities between representatives have been impacted as well, as hospitals have become highly restricted areas and people are forced to stay at home.
Promotions: Social media and virtual promotions are emerging digital trends that will be key when it comes to promotions of commercial products.
What does the future look like for life sciences?
Digitalization in the field of life sciences is expected to have huge impacts. This would happen with the help of digital sustainability. A company can take the approach of digital transformation to modernize business operations by investing in the right kind of digital tools and technology.
Major pharmaceutical companies are taking advantage of digital technology in the present times. Technology can be used for many aspects in the healthcare industry, like patient care, sales, marketing, financial predictions, discovering new drugs and many more.
In terms of clinical trials especially during a pandemic, digital transformation can be extremely beneficial as it can speed up the process, as clinical trials are the need of the hour. The patients' medical history can be stored much easily and candidates become eligible for the clinical trials faster.
Telemedicine is another section that has seen a rise due to the pandemic. This refers to the practice of rendering medical support without face to face interaction.
There has also been a repurposing of drugs that have already passed clinical trials. Digitalization helps on this front, as the researchers have access to data regarding these drugs easily in order to use them for current requirements.
Remote training requires digital transformation as well since training can be conducted from different geographical locations thereby enabling more individuals to get trained.
Read More: Tips for Hiring a Residential Electrician
Vikas Sudan is the SEO Manager at whisskers marketing, an United States digital marketing agency. An expert in Digital Marketing and Blogging, He never misses an opportunity to spread the knowledge and share the industry's best practices. Vikas Sudan is present on social media like Facebook, Instagram, LinkedIn, Pinterest & Twitter also.