FIVE steps to level up your property security with CAST Perimeter Lights
Keeping your property secure is one of the biggest concerns of every property owner. It is indeed crucial that you take all the necessary steps to avoid theft and vandalism to your property. Staying prepared is the only option! Therefore, get updated to the latest systems for maintaining robust property perimeter security. We can help you in achieving that.
How to achieve utmost property perimeter security: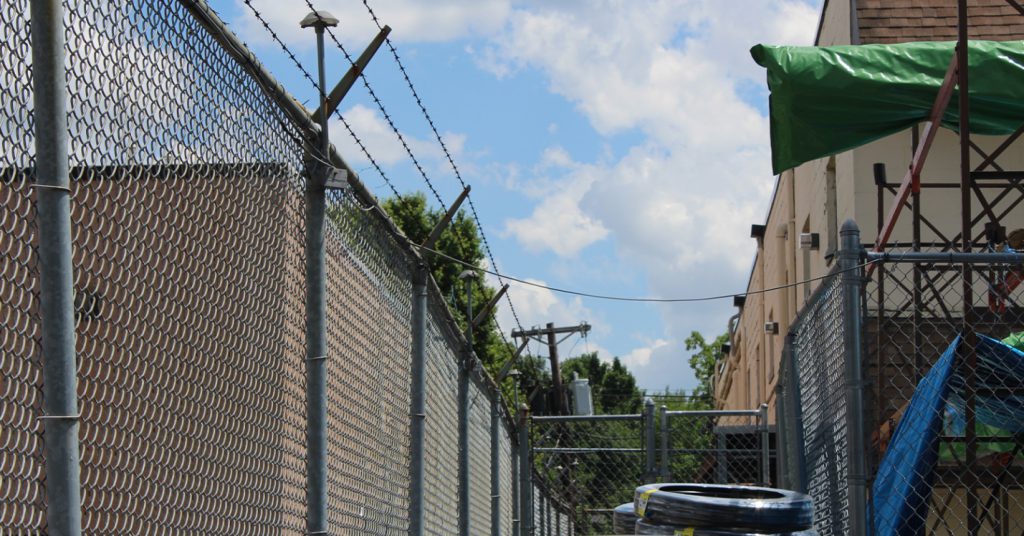 Here is the five key steps to ensuring robust security at the borders.
1. Perimeter lights:
No matter where your property is, the first step to securing the premises should always be lighting up the premises. Because you cannot hope to deter an intruder if the area is not well-lit.
Upgrade to the best lighting products by CAST Perimeter for competent property perimeter security.
2. Fencing:
Marking your premises is another key step in maintaining secure premises. Mostly, chain-link fences are used to ensure security. Besides that, there are many other types of fences you can use to achieve similar results.
3. Perimeter alarms:
Perimeter alarms are the perfect choice to scare away the intruders. As soon as they try to breach the perimeters, a loud-ringing alarm will not only alert them but also the concerned authorities. In this way, the authorities can take timely action against the intruders.
4. Surveillance cameras:
Surveillance cameras are the perfect tool to give you eyes on the premises. They help you to monitor your property for perimeter security even when you are not physically present there.
5. Sensors:
Sensors like mechanical, thermal, or vibration sensors are also a great tool to help you detect any intrusion.
In short, these are the five key steps to ensure maximum security at the borders.
There are many advanced perimeter security systems also in action. Integrate them with the basic systems like perimeter lights to gain maximum results.
Perimeter lights – the ultimate security solution:
By now we established the importance of perimeter lights and how can they impact the level of security at the perimeters. The next part is picking up the best perimeter lights service to integrate with your security systems.
CAST Perimeter is the perfect solution to all your perimeter lighting needs. It is the smartest solution for lighting up your premises to achieve foolproof security.
CAST Lighting has six lighting products. These products are best fitted to meet all your requirements to attain smart security.
Some of the best features of these lights are:
· Easy integration:
Easy integration with the third parties makes us one of the best choices for lighting up your perimeters.
· Easy installation options:
Our lighting products come with easy installation options. They can be easily mounted on walls, posts, and fences.
· Enhance CCTV images at nighttime:
Our specialized products with infrared radiation help the CCTV cameras to capture better images at night, boosting your perimeter security.
To sum up, CAST Perimeter has all the solutions for robust property perimeter security. Contact us today and light up your perimeters for enhanced security. Remember, if it is not, it is not secure.

YouTube URL:
https://www.youtube.com/channel/UCj02YKgwq8p5KWNR40CbXjQ
Email us: perimeter@cast-lighting.com
Address: 1120-A Goffle Rd Hawthorne, NJ 07506
Phone: 800.914.2278
Guest Blogger. Digital Marketing Specialist. 8+ years of experience in SEO, SMO/SMM, PPC, ORM, and YouTube.