The e-commerce industry is a fast-paced, ever-growing, and competitive market where new methods and trends emerge each day. Advanced technology has further revolutionized the way people do online business as well as purchasing.
From the first-ever purchase made online to now, there is a vast difference in the buying behavior of the common man. The limitations that were earlier present in the industry have now been replaced with the latest technological devices and gadgets, software, and applications. These technological advancements now enable every single individual to be able to make an online purchase.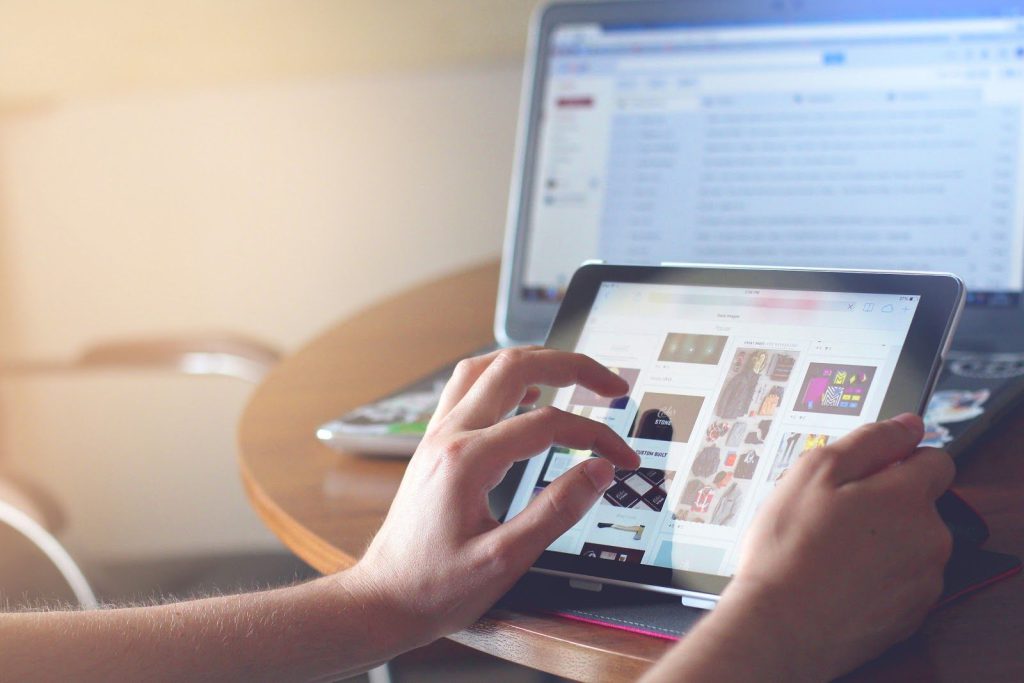 E-commerce has vastly modernized retail by evolving to meet the needs and demands of the prospective buyer. Customization, improved integration, and customer-centered return/exchange policies are just to name a few benefits incorporated into the online buying model.
E-commerce businesses are operating with a customer-centered approach keeping the satisfaction and benefit of the customer in mind. This makes a win-win situation for both where the business and the customer are working in collaboration to benefit each other.
Businesses that are exclusive to find discounts and promo codes for customers are nothing new. It is however a challenge to find a reliable and authentic business of this nature. DealMeCoupon is one such legit site that has not yet let me down.
Changing Trends In The Industry
E-commerce strategies, methods, and trends are constantly changing due to the dynamic nature of the environment.
Moreover, the pandemic has led to a significant surge in the e-commerce industry, giving it a further boost. More customers turned towards online purchasing, which led to an even greater number of businesses shifting to e-commerce.
Various research and survey results conclude that 67% of individuals ranging between 18-34 years have started spending more money on online purchasing now than pre-pandemic.
Mobile Shopping
Mobile devices have become more common in recent years. This has significantly increased the number of purchases being made by individuals through their devices regularly. This could also be because the young generation is more attuned to using their cellular devices for every task.
During the pandemic, more people resorted to purchasing online using their mobile devices than ever before. It is mostly because it enables the buyer to research, compare and then make an informed buying decision. This increase in online purchasing has opened new avenues for buyers and sellers alike.
Now would be a great time to make sure that your website and your online store are both optimized for mobile e-commerce. This will greatly improve your chances of tapping into a new market and attracting new customers and will also make e-commerce accessible for a larger audience.
Utilizing Social Media Platforms
With a vast majority of individuals being active users on the different social media platforms, it is essential to realize the importance of social media in shaping the buying behavior of the consumer. Social media has a great influence on the way we look at things and the choices that we make in our daily lives.
For a brand to improve its online presence, the need to employ and understand the different social media platforms is crucial. The opportunities are endless in terms of reaching the target audience. More than a quarter of the entire world population is actively using social media.
Different businesses have resorted to partnering with social media influencers who play an active role in reaching the target audience. Moreover, these platforms have added features that help customers to make purchases easily. For instance, the buy button on Facebook or Instagram checkout is an exceptional feature that smoothes out the whole buying process.
Tik Tok and Snapchat are two other mediums that are popular amongst the young generation. Using these platforms can significantly increase your revenues and gain more customers. These video sharing and multi-media messaging apps act as channels allowing brands to be discovered by the target audience.
The power of social media often does not get utilized to its full potential. Another way to optimize the use of these platforms is by getting professional help from experts like YourDigiLab, your one-stop destination for all your digital marketing solutions.
Augmented Reality is All The Rage
One concern that everyone faces when shopping online is not being able to see the product in real life. I am pretty sure you have faced this dilemma one time or another.
This is where augmented reality can be a real game-changer in the E-commerce industry. It is estimated that over 120,000 stores will be employing AR in the coming year. This will especially be beneficial for the fashion and interior decoration industry, where people need to see what they are buying and whether it will look good.
Some big brands have already started experimenting with the technology to give their customers a better virtual shopping experience. This will enable them to gain an edge over their competitors. This not only enhances the buyer experience but also provides them the opportunity to preview the products the way they would if they were physically shopping in a retail store.
From navigating around the store to interactive mirrors, brands are now using AR apps to transform the way you try, buy and use products. The AR mirror acts both as a mirror and a touch screen. It can be used to view a wide assortment of product options that go well together.
Voice search has significantly increased over the years. A great majority of individuals rely heavily on carrying out their daily tasks using their voice assistants.
As a business, this provides endless opportunities to reach out to the target audience. Enabling the voice search button can not only give you an edge over your competition but also allow your potential customer to browse easily.
This feature can become a major component of your SEO strategy by using keywords and phrases that are most likely to become voice search queries. You may want to make this emerging trend a part of your marketing strategy for a boost in growth and revenue.
Many times, a potential sale can go wrong or get canceled because the customer wants to pay the way they prefer. Businesses need to provide customers the opportunity to pay in a variety of options that best suit them. It also increases conversion rates on mobile devices.
Moreover, it would be an added benefit if customers do not need to fill in the entire length of forms each time they have to check out. Having a system where their information is saved can decrease the time of the purchase and also make the customer want to buy from you time and again.
Shoppers all over the world want a more personalized and custom shopping experience on the online web. This can aid greatly to the overall satisfaction graph of a customer and leads to customer loyalty and retention.
Through the advancements in technology and the rapid employment of AI, this has now been made possible. Personalized product recommendations and detailed customer service are all due to the data collected from AI.
On-site personalization has become relevant to the whole online shopping activity where the whole experience feels tailor-made for the customer. This results in a happy and satisfied customer.
Investments are being made by e-commerce businesses to employ personalization tactics to ensure greater user engagement and satisfaction. Many businesses are already aboard this growing trend.
Guest Blogger. Digital Marketing Specialist. 8+ years of experience in SEO, SMO/SMM, PPC, ORM, and YouTube.