Wearing a nice suit to the office, to a formal meeting, a classical music concert or a dinner party will not only make you shine but also feel good. You may have already thought of every detail: the tie, the shoes, the socks, the belt, the sacrosanct square pocket, etc. But the question that torments us all is often the following: which watch to wear to enhance your style and assert your personality? The answer can quickly become a puzzle.
Characteristics
It all depends on your character first. Do you prefer large watches or small watches? Simple or rather sophisticated timepieces? The options are, of course, numerous, but you can't go wrong choosing a classic and timeless wristwatch. That said, there are several rules to follow. A good men's watch should be discreet enough so as not to attract undue attention, use the leather strap for this. The thinness of the case is another virtue of the classic watch. It must be very thin to easily slip under your shirt and give your wrist the touch of subtlety that will make all the difference.
Selection
By opting for a Jaeger-LeCoultre Reverso , you never go wrong. Named after the Latin "I return", the Reverso was invented in 1931. Although the watch was originally developed for polo players, it embodies the classic dress watch par excellence. While the original version only measures 38 x 24 mm and 6 mm thick, Jaeger LeCoultre introduced the Grande Reverso Ultra-Thin "Tribute to 1931" in 2011. It is more of a contemporary timepiece that is will match perfectly with your costume.
Maybe the Cartier Tank would suit you better. Created in 1917 and offered for sale in 1922, the Cartier Tank is an iconic dress watch that has been emulated since its creation. The design of the Tank was inspired by aerial photos of the Renault FT-17 tank that Louis Cartier had seen in a daily newspaper. The first model produced was offered to General John J. Pershing as a thank you for helping France at the end of the First World War. Available in five models – the French, the American, the English, the Solo and the Louis Cartier – the iconic design of the Tank will perfectly suit lovers of suits and ties.
Patek Philippe Calatrava 5196
The first two watches mentioned are rectangular, but maybe you prefer round watches. Among the most elegant, the Patek Philippe Calatrava, available in several versions but only designed in precious metals. The two most traditional models are the reference 5119 with its famous "Clous de Paris" bezel and the reference 5196 with its minimalist small seconds.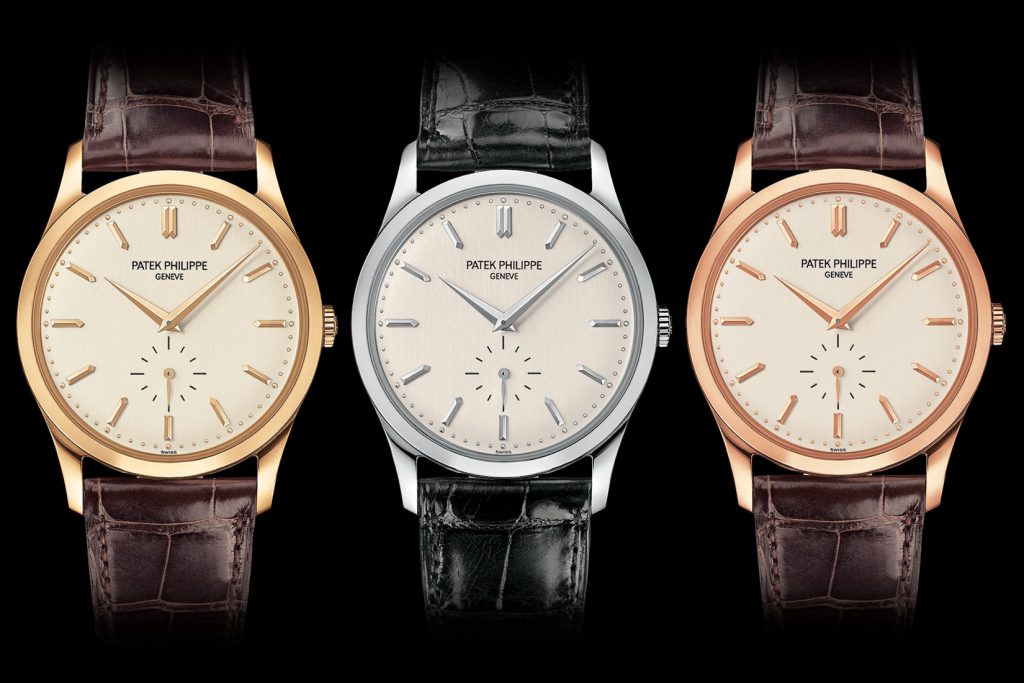 Of course, you can also choose an independent brand, such as Laurent Ferrier. If some consider that with its 40 mm in diameter, it is a little too big to be elegant, its proportions are perfectly suited to wearing a suit and tie.
Perhaps you are looking for an original piece but not necessarily contemporary? This is where vintage wristwatches designed by Vacheron Constantin (and its original fasteners) or IWC Schaffhausen come in. These watches are not only different, their proportions and features will match your costume perfectly – not to mention. of their price often more affordable than new parts.
In summary
To sum up, you just have to keep a few simple rules in mind before choosing the watch to pair with your costume: 1) You can't go wrong by opting for a timeless piece, 2) if you prefer the original models , choose a leather strap to remain discreet, 3) always opt for a piece that looks like you and that goes perfectly with your costume.

Admin of DigiTech Worlds. Only fresh and unique content posts are allowed. Love to share informative, engaging, and helpful content with users. For more info please visit the contact us page.