Sooner or later, a digital marketer and an advertising agency will have to work with a disgruntled customer who ordered promotion and advertising services from him.
For example, it was not possible to meet the KPI, and the cost of a lead went beyond the acceptable range – 100 rubles instead of 70. Or half of the marketing budget went nowhere: the investment simply did not pay off, and I don't even want to look at the ROI.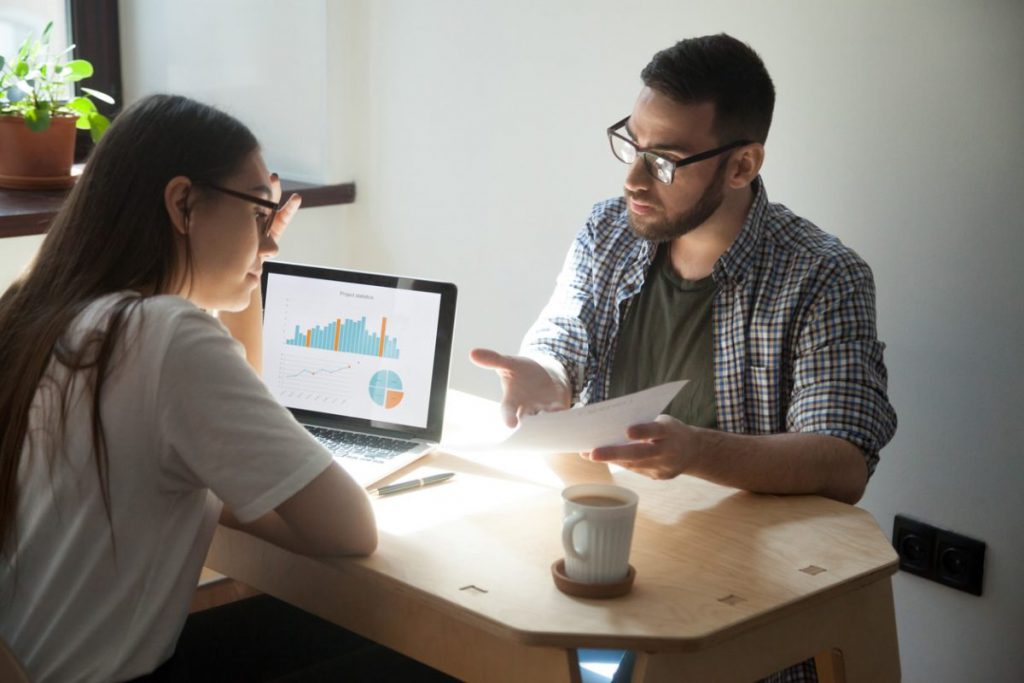 However, it is important to understand that in most cases, behind dissatisfaction is the desire to resolve the difficulties as soon as possible.
Negative emotions do not arise from scratch. Therefore, only by asking leading questions, you can find out what the reasons for the dissatisfaction are and then solve the problem.
A client upset by your results does not mean that he immediately receives the status of "lost". By solving problems and conflicts, you build confidence in yourself, prove professionalism, and motivate to share recommendations about you.
In this article, we will not touch upon the listing of the types of dissatisfied customers, but precisely those problems that often serve as a source of dissatisfaction. After all, knowing why they arise, it becomes much easier to solve them.
Unsatisfactory results or "So where are the leads?"
For example, we decided to optimize advertising campaigns in search and networks in order to reduce CPA and at the same time increase the number of leads.
We picked up other keywords, adjusted the bid, reconfigured impressions by time and day of the week, but in the end, it didn't get any better. Or even worse.
In addition, you often have to operate with a limited marketing budget. And it is logical that the client will be disappointed because he is waiting for the growth of indicators here and now. The mismatch of expectations with reality is one of the main reasons for dissatisfaction.
Decision
When it comes to optimizing advertising campaigns, testing in most cases is indispensable – it's hard to find out what actually brings results without it. There is no universal and magic recipe for traffic generation. Therefore, it is important not only to convey this to the customer but also to demonstrate control over the situation.
Imagine yourself as a client. A team of marketers, directors and other specialists gets access to your ad account and begins to reconfigure everything, without reporting anything. And instead of explanations, you get a set of incomprehensible abbreviations and terms, and the sales never grow.
Here end-to-end analytics and Digitech call tracking will help specialists and the client. She will link marketing to sales and show which ads generate leads after optimization and which remain ineffective. This will help improve your results and make the right promotion decisions. For example, in the All Sources report, you can compare the periods of a specific source of lead generation per site and find out which ad campaigns and sites have become more productive.
The same is true for launching new campaigns. Sometimes forgiving to create new ads rather than reconfiguring old ones. Digitech end-to-end analytics reports will show you where calls and customer requests are actually coming from. They will also help you find out what these campaigns are that bring in the most sales and pay off many times over. ROI helps to assess this. This is how it looks at Google.
the client is unhappy –With all your campaign data and metrics at your fingertips, key decisions are easier to make — you use facts, not gut. This means you achieve the best results for the client.
For example, you saw that Google advertising has more returns than search: higher ROI, CTR, conversion to leads, and calls. This suggests that it makes sense to think about increasing the budget for the network. Apparently, in your niche, Google is really effective and ads are giving results.
Both the marketer and the client are satisfied.
Lack of control over processes and marketing budget
Nobody wants their money to be wasted. Feelings of uncertainty and lack of control make the client feel uncomfortable, which gives rise to dissatisfaction. Not understanding where your marketing budget is spent is often a cause of constant concern. And this distracts the marketer and advertising agency from work. Sometimes specialists are faced with a constant desire to control all the processes.
Decision
Give feedback on time and draw up detailed marketing reports, from which it is clear where each ruble of the marketing budget goes.
The client must understand how investments in advertising are spent and whether they pay off at all.
However, there is a lot of manual labor behind this. Fetching data from advertising offices, reducing sales and call center data, analyzing calls to static numbers – all this takes a lot of time.
The best solution is to automate and share reports so that the client can examine each campaign and not bother you.
Therefore, use Digitech Dashboards, which are designed to quickly assess and monitor all marketing.
They contain only the main and relevant information, the issue of which is easy to customize for the client. So, the sales funnel widget shows the path from the click to the deal, including the spent budget.
For example, if it is important for a client to take into account marketing expenses, then add a special planning metrics widget in the form of rings. In this case, the Dashboard will be transformed.
Also, the execution of the plan by budget will appear directly in the reports along with the column "Budget".
That is, in one place, both the client and the marketer will see how much was actually spent on each source of advertising traffic and how much the budget was spent as a percentage.
Thus, the customer will control the work of marketers online: without unnecessary worry and when it is convenient for him
Misunderstanding of digital marketing and fear of trying something new
Often, a banal ignorance of the principles of work of contextual advertising and other processes becomes a source of concern. Some basic things may be obvious to digital marketers, but not to your customer.
This involuntarily causes a feeling of fear – why change something if it works so well? From an unwillingness to change and fear of loss, the client's dissatisfaction also develops.
Decision
Speak the same language. Feel free to provide examples and explain the subtleties of the setup, if necessary.
Explain what affects the lead generation of campaigns, what are the risks, what constitutes the cost per click, what is the competition in this niche, and so on.
Backing up your arguments with facts builds confidence in yourself. It is from dialogue and exchange of views and advice that long-term and truly partnership relations are formed.
Be persuasive – share case studies, life stories and arguments that prove the effectiveness of the chosen tools and methods.
Also, to prevent the occurrence of dissatisfied customers, it is recommended:
In no case respond with negative to negative – strive for a constructive conversation;
Solve problems and quickly look for ways out of situations, and not postpone them on the back burner;
Do not give hope to the customer and promise thousands of applications a day, when in fact you will have to devote time to optimizing advertising;
Agree on a schedule and procedure for reporting;
Observe the rules of business etiquette ;
Agree onshore how the work will proceed, what resources, tools, and changes will be required for this.
Guest Blogger. Digital Marketing Specialist. 8+ years of experience in SEO, SMO/SMM, PPC, ORM, and YouTube.