Customer experience- a key differentiator for Telecoms
Telecom service providers across the world are witness to the ever-growing and changing customer demands. Hyper consumerization, hyper-connected customer, and hyper-personalized communications have changed the way telecom service providers operate. The objective of every TSP in these competitive times is to reduce customer churn, improve customer stickiness and offer a host of services that will increase Average Revenue per User (ARPU) while improving the customer experience significantly.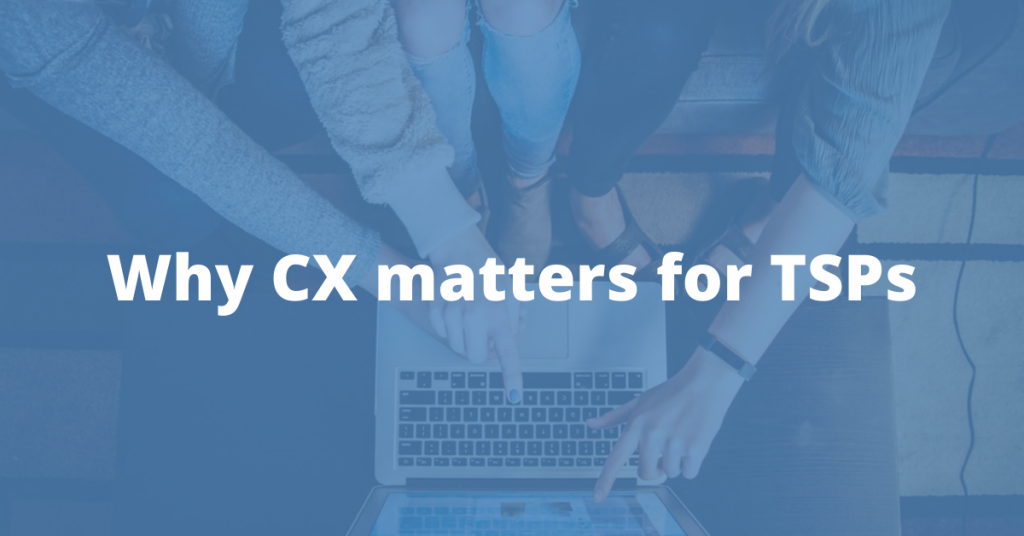 Digital-first and CX always!
The Telecom industry has been at the forefront in adopting the digital-first strategy. And, at the heart of this digital-first strategy remains the customer. With an increasingly new approach towards improving the customer journey, telecom service providers are upping their game at every touchpoint. We all know how the consumer today is connected via numerous touchpoints. Beginning with an offline store visit, a website search, email, SMS, WhatsApp, and all these across devices such as mobile, laptop, tab, and desktop.
It is all the more important for TSPs to address and consider CX at every digital touchpoint and ensure a seamless, quick, and consistent experience. The focus is always on meeting the customers where they are and also allowing customers to pick up from where they left.
Customer experience for TSPs can be seen via the following functionalities
Order to activation- the faster a SIM is activated the better is the customer experience. From digital KYC and reduced time in activating a service, TSPs are competing to catch the attention of the customer. Wait, not just this, the faster the activation the earlier the revenues for the TSPs. This is a win-win for both the telecoms and the customer but the winner is surely the TSP.
Service Assurance- With a multitude of services and customer demands, TSPs are offering everything the customer wants. IoT, text, 5G the list is endless, yet telecom service providers are doing all that they can to keep pace with the connected customer demands.
Concise Billing and Faster Revenue Realization-Timely billing, accurate billing, clear and concise explanation of the bill has a great impact on improving the customer experience while ensuring faster payments. Billing shock surely has an adverse impact on CX. Moreover, a subscriber who has multiple services registered with TSP expects a single consolidated bill rather than multiple bills.
While these are just a few functionalities mentioned, TSPs can improve every area of their service with digital platforms.
Digital platforms-the way forward
A digital platform that is powered by AI, Business process management, and advanced technology accelerators such as Machine learning help bring CX to the next level.
The use of data and analytics helps them anticipate customer needs much earlier
Digital platforms enable a unified view of customers across channels
The data is used to generate analytics that helps them reach out to customers and solve their issues
Self-service options such as interactive videos, video bills reduce contact center volumes and improve CX.
They enable faster revenue realization
Lesser disputes because of accurate and concise articulation of the bill thus manage churn and facilitate cross-sell / upsell opportunities.
To sum up, a digital Platform orchestrates customer lifecycle management in the best way possible. The opportunities a digital platform offers to telecom service providers are endless. The customer lifecycle management becomes a cakewalk with the right digital platform powered by the right tools and technology.
While the importance of delivering an exceptional customer experience cannot be ignored, there has to be something more than troubleshooting customer concerns. There has to be a proactive, strategic approach to win, understand and retain customers. The bottom line is the customer of today must bring in the customer of tomorrow and together they will bring in a better net promoter score, higher profits, and improved branding. What remains unquestioned for telecoms is customer experience matters at every point and CX isn't just about minimizing loopholes and complaints but improving service in a way that competes with the best. It's all about offering benefits that move from better products and services to making an emotional connection and delivering an unforgettable experience that will be the key to success and long-term loyalty.
Guest Blogger. Digital Marketing Specialist. 8+ years of experience in SEO, SMO/SMM, PPC, ORM, and YouTube.