Social Media Optimization or SMO is a concept that literally translates as "optimization for social networks."
In essence, the term means changing the tools and the content itself on the site in such a way that it is better promoted on social networks, thereby increasing the potential audience.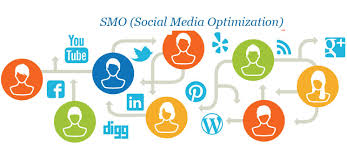 The first analogy that comes to mind when you mention SMO is SEO website promotion. Indeed, these two concepts are quite close to each other, since the goal of SEO and SMO is to increase website traffic and increase the number of returning visitors.
However, these methods have completely different ways to achieve this task. SEO changes the technical side of the site and the content on it, as a result of which the site is promoted in the ranking of search engines (the higher the line, the more visitors).
SMO is about working with people themselves. Analyzing the behavior of site visitors, its structure and interface are changed for their convenience.
In the same way, feedback with users, the level of communication with them is being established.
As a result, in addition to the natural increase in traffic from social Media networks, the loyalty of visitors also increases.
The brand becomes more recognizable, and the site becomes more interesting for users.
Site adaptation methods
Fill your site only with useful and unique content
People quickly get bored of the same type of things, especially if they see them not for the first time.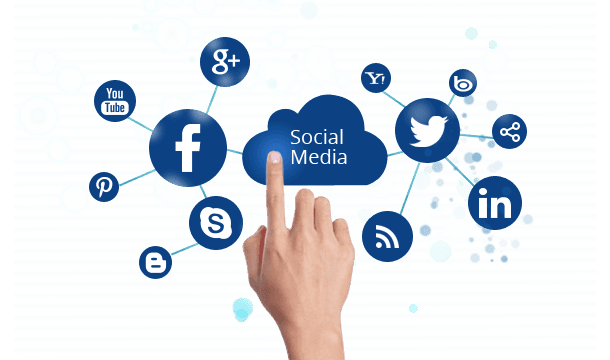 Users are more likely to share a photo or video that has not been posted anywhere before than something already prevalent across the Internet.
Improve the user experience
This item includes work in two directions at once. The first is the frequency of content updates. This should be done and not too rarely, since visitors will get bored without new products, but not very often, as a large flow of information will be annoying.
The second is the time of posting the content. Using analytics services (for example, it is very convenient to do this in Google .Metrica) determine when your resource has the most visitors.
It is during these hours that new content needs to be added so that users receive only the most relevant and interesting information that they want to share.
Content should be varied
As mentioned above, no one likes monotony. Of course, the topic of the site can be indicated quite clearly, but this does not mean that you need to write the same thing or place only advertising entries.
Try to expand the boundaries of the information area – users will definitely be interested in this.
Improve the user experience when they want to share your content
Placing such a button on the site as "Share" with a list of popular services will greatly simplify the lives of users.
They only need one click to place your information on their page. You will get a quick distribution of your content on social Media networks.
Make it easy for people to rate content.
Often people do not look first at the object itself, but at how others evaluate it. By adding "like" buttons to your site.
You will not only give your visitors an opportunity to show their loyalty to your content, but you will also generate interest from other users.
Add the ability to comment on posts via social networks
Placing just one widget on your site will help you achieve several goals at once. First of all, people like to discuss what they are interested in, and it is much easier to do this through a widget than registering on the site.
Also, attaching a link to a social media profile to a comment makes any comment ten times more valuable than the posts left inside the site.
Place a widget on the site with a link to your group in social networks
If the user is interested in any content, first of all he will rate it, and then he will want to receive such information further.
In this case, a widget with an indication of your group in social networks will be useful.
In addition to subscribing to updates, the user will also be able to join the community, which will translate him into the category of regular visitors.
Post a link to your website inside social networks
Your groups, communities, social media profiles, and your site are one and the same, so you need to create a single interlocking system with links.
Place links to the site under the posts in the group as often as possible.
Just make sure that the content on each network and on the site is different, otherwise, the user will not be interested in the transition.
For example, you can place a part of an article in a group, and publish its continuation on the site.
Run contests and give gifts
You need to reward people as actively as possible for sharing your content with other people.
For example, you can announce a raffle among those who repost your entry, arrange a contest, the condition for participation in which can be like and repost.
Change in the direction that your visitors like
By analyzing user activity, you can determine what content they like the most. The main emphasis should be placed on it.
This does not mean that you only need to post it (remember the variety), but in percentage terms, there should be more such information than any other.
And most importantly – try to make sure that the person on your site is not only interested, but also pleasant to be.
Convenience and ease of getting content have a positive effect on the number of visitors and traffic growth.
In addition, even search engines are more trustworthy to those resources whose content is actively shared by users.

Admin of DigiTech Worlds. Only fresh and unique content posts are allowed. Love to share informative, engaging, and helpful content with users. For more info please visit the contact us page.