Contextual Advertising: A competent analysis of contextual advertising is one of the parameters that largely determine how successful and profitable your placement will be.
Of course, a situation often arises when the context works out well, but you think that there are no limits to perfection.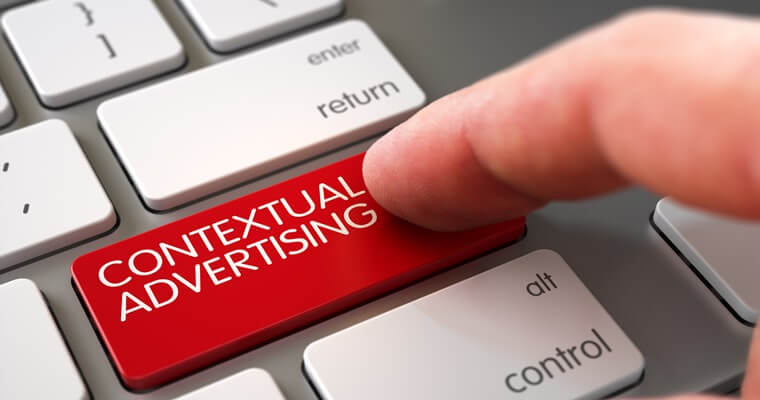 Or you hired a new contractor, he set up advertising campaigns and now you want to check how well and correctly this was implemented.
In all these cases, you will be faced with the question of how to analyze contextual advertising and find out that you are wasting most of the budget for nothing.
In this article, we will tell you what points we pay attention to when auditing advertising campaigns so that you can easily and quickly check your RCs.
Account Structure
If all the keywords are embedded in one advertising campaign, there is no clear structure. There is no separation into the advertising network and search, no regions are selected (even with the basic settings united state and the regions should be divided into separate advertising campaigns) – congratulations, your contractor is hacking.
With the right settings, the campaigns have a clear structure, understandable names, there is a division by region, RK is separately created for search, separately for GDN (Display Network) or GAN (Google Advertising Network) and retargeting.
These settings are made for more convenient and flexible bid management, ad changes, and performance measurement.
Pay Attention To Announcements
Good Ads Must Meet The Following Criteria:
keywords match the title and/or text of the ad as closely as possible;
landing pages matched correctly. Those. if the keyword "acrylic bathtubs is 150 × 70", then the landing page should not lead to a page with all bathtubs of all sizes, but to a page with acrylic bathtubs 150 × 70.
business cards are filled;
Be sure to have quick links with descriptions and clarifications, because the more and more attractive your ad, the more likely it is to click on it.
In Google. Direct, Heading 2 is filled out, and in Google Ads, there is also a third heading and a second description.
Analyze Which Queries Spend Most Of Your Advertising Budget
First, analyze the effectiveness of not only individual advertising campaigns, but also keywords. It is important to pay attention to the number of clicks and their cost.
Of course, it's quite difficult to evaluate a particular word on the basis of 10 clicks, but if there are already several dozen of them.
The cost is high and there are no conversions, it's worth considering the feasibility of showing your ads using these keywords.
Analyze Not Only Keywords But Also Search Queries
We recommend that you regularly review the search phrases for which users go to the site. This can be done quite easily using the interfaces of advertising systems.
You can do this on Google. Direct by going to the "Search Queries" report and choosing the period you are interested in:
In Google Ads, just go to the "Keywords" section and select the "Requests" tab
With proper context setting, the opened lists of search queries for the most part will contain "hot" target keywords.
Of course, it is almost impossible to completely exclude inappropriate traffic, but an experienced contractor regularly analyzes what requests were shown for ads and adds inappropriate keywords to the negative keyword lists.
If the lists contain a sufficiently large number of general queries (for example, "buy a dress", "buy a suit"), informational ("which dresses are fashionable this season") and frankly inappropriate ("how much fabric is needed for a dress") – this indicates that most of your advertising budget is spent on conversions that are most likely not to bring conversions.
Availability Of Bid Adjustments
Well-tuned ad campaigns should include bid adjustments by gender, age, device, and target audience. In Yandex.Direct you can check for such adjustments in the parameters of advertising campaigns.
Also in Yandex.Direct there is a separate adjustment for video additions, thanks to which you can effectively manage bids for this type of extension.
In Google Ads, bid adjustments are set on the corresponding tabs. For example, adjustments by target audience can be found on the "Audience" tab, adjustments by gender, or age – in the "Demography" tab. Adjustments to mobile or PC can be seen in the corresponding tab "Devices".
Ad Schedule
Separately, it is worth paying attention to whether the schedule for displaying ads is set and whether bid adjustments are set for certain time periods depending on how profitable.
It is to display ads during certain hours. Such adjustments should be set even if you are an online store that accepts orders around the clock since for almost any site you can identify the most conversion and least conversion hours of impressions.
Customized Goals
Each competent specialist in paid traffic in the first place will always check and, if necessary, set up goals in the counters. Indeed, tuned goals are needed to analyze the effectiveness of the context.
In addition to the goals aimed at completing the target action (left a request, placed an order, ordered a call back), many specialists set goals that show the user's interest in your product or service.
For example, "Subscription to newsletter", "View 3 pages", "Adding product to comparison", "Search on the site", etc. When correctly set up advertising campaigns.
They are used to create remarketing audiences so that in the future they can be used in remarketing campaigns and make adjustments for audiences.
To check what goals are set in the counters, go to Google Analytics in the Administrator section and select the "Goals" item at the presentation level. You will see all the goals configured in this view:
In Google. Metrics you can see the goals in the Settings section, the Goals tab.
In general, these are the main points that you should pay attention to when checking the settings of contextual advertising. What to do after you have checked everything?
If there are a lot of mistakes and you have the impression that everything is set up incorrectly, it makes sense to contact a new contractor.
If you have identified several minor flaws, discuss them with a specialist and work out a plan for improving the current settings.
In the event that the context is set up correctly and the conversions are still small, we recommend that you turn to professionals for help.
it's possible not only in the quality of the traffic brought to the site, but also in landing pages, check-out and other factors.
Read Latest Article:
How To Set Up Google Ads
Website Ranking Factors

Admin of DigiTech Worlds. Only fresh and unique content posts are allowed. Love to share informative, engaging, and helpful content with users. For more info please visit the contact us page.